Please read the terms and conditions carefully. By using, paying for your order you agree to the terms and conditions listed bellow according to the provided service.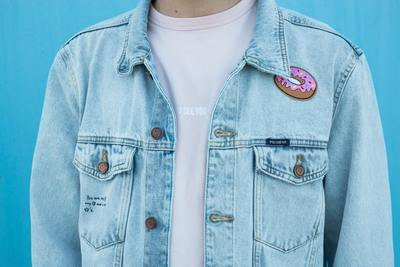 Orders terms and conditions
By completing and paying for your order you confirm that your uploaded transfer gang sheet is provided at the required 12″ x 16″ size at 300 dpi resolution on a transparent background OR 11″ x 15″ size at 300 dpi resolution, transparent background. All uploaded designs that do not meet the requirements are going to be printed as is. Ton Atelier Serigraphie is not responsable for bad output due to low resolution files.
For all screen printed transfers, all artwork must be converted to Pantone colors. If the displayed color is not available in a Pantone color, we will choose the next closest color. Please verify your colors here : external link .
For all digital printer transfers, all artwork must be converted to CMYK color profile. By completing your order you aknowledge that not any color can be reproduced with the CMYK color output. Make sure to understand how RGB vs CMYK works before completing your order. Color output depends on ink manifacturer, printed garment color and applied temperature and pressure.
You are aware of the current turnaround time and you understand that we do not offer rush services.
Custom made transfers are non-refundable and non-returnable unless there is a quality issue.
Once the order is completed, we do not offer cancelations.
When applying transfers to multiple garments, we recommend a review of the first completed garment for any issues with the quality of the transfer. For the most complete quality review, a wash and dry is also recommended.
You are responsible for any tests prior to production. If you have not completed tests prior to production, if you have not contacted us with any issues, Ton Atelier Serigraphie is not responsible for any damaged products on which our items are applied. Testing are mandatory.
In order to get a replacement, 20% of the transfers must be intact and not used. If you have used more than 20% of your order, replacements are not possible.
All custom printed orders are not subject to a refund.
You agree to immediately examine any Product for defects upon receipt of delivery and before any alterations or embellishments are made. All orders that are examined after 4 days of delivery will be rejected.
If your order does not meet the exact information on the customizer page, we reserve the right to cancel your order. A 5.50$ fee will be deducted on your refund for processing services. Example : your quantity range input is 10-19 sheets but your exact quantity is 4 sheets. Your order will be canceled due to the price difference. Example : your uploaded artwork contains 3 colors but your input is 1 color. Your order will be canceled due to the price difference.
All prices are subject to change without notice. Company assumes no responsibility and shall incur no liability whatsoever if price change notices are not received. In the event of new taxes or legislation affecting the cost of Products, Company reserves the right to increase prices as it deems appropriate or necessary.
Company may charge for artwork modifications or set-up fees depending upon the product.